Recycling Responsibilities.
All manufacturers in their own way have a responsibility to ensure their practises are not detrimental to the environment, and most will have in place policies and cultures that enforce a green approach in their day to day activities. The following is a brief summary of some of the practises Vicpole currently has in place to ensure it remains an environmentally friendly manufacturer.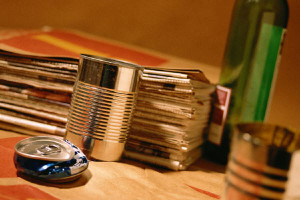 Vicpole recycles all steel and scrap metals
Vicpole recycles substantial amounts of paper and cardboard via an on-site recycling skip
All end product is completely recyclable
All Candela luminaires are designed to emit very low levels of light pollution
Vicpole provides low energy lighting solutions and life cycle evaluations and comparisons for various lighting sources
Vicpole provides poles for solar energy use
All Vicpole paint systems are non-carcinogenic
In addition to the above, Vicpole is always keen and willing to work with the industry to achieve a greener outcome for a project.